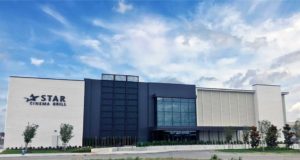 Going to the movies just became a whole new experience here in the Katy/Fulshear/Richmond area!
  On June 7th, Star Cinema Grill opened its 7th location on FM 1093 between Grand Parkway and Peeks Rd.  I had the pleasure of going to see a movie there today and was in AWE from the moment I entered the building. This theater is truly STUNNING, ELEGANT and SOPHISTICATED; the entrance and lobby looks like it stepped off the Silver Screen with its Art Deco design reminiscent of the Great Gatsby.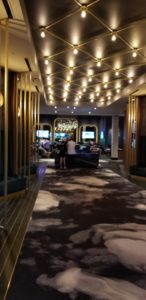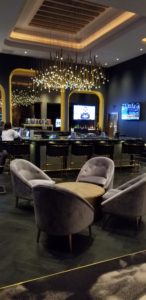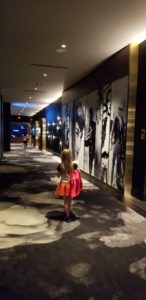 The lobby has a beautiful bar and lounge area with comfortable club chairs around the tables. There is no concession stand in this theater. This is a full wait-staff experience with a great menu including standard movie fare like popcorn and candy as well as appetizers, salads, gourmet burgers, pizza, chicken and shrimp dinners, desserts like hot fudge brownies, apple pie and even milkshakes. The food prices are very reasonable with nothing over $15.00, and they have a full service bar with wine sold by the glass or bottle and beer sold by the pint or pitcher.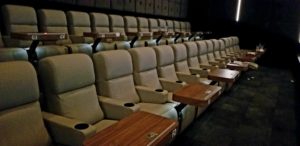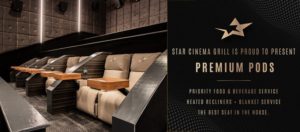 The individual theater rooms have reclining chairs and tables with the menus tucked neatly away. For an additional charge you can upgrade to the premium pod seating which consists of 2 recliners with a small privacy wall on each side. The seats are heated and each seat gets its own blanket and pillow. On the table is a button to call your server, and while we were there each row had it's own server. The staff was polite and conscientious they were good about checking on you frequently without interrupting you too much.
The theater is designed for optimal enjoyment and as such they have a few rules: one is that they don't allow children under the age of 3 and children 3-5 can only attend "G" movies and select PG movies, but Wednesday and select Saturdays they have Bright Star screenings – "with the lights up, the sound lowered, and where everyone can feel comfortable to talk, move, and enjoy the movie their way" and all ages are welcome. The second is they also do not allow anyone under the age of 18 in without adult accompaniment.
My overall experience was fantastic and I definitely can see myself giving up our usual theaters for a new twist on family movie outings and movie date nights with the hubby.